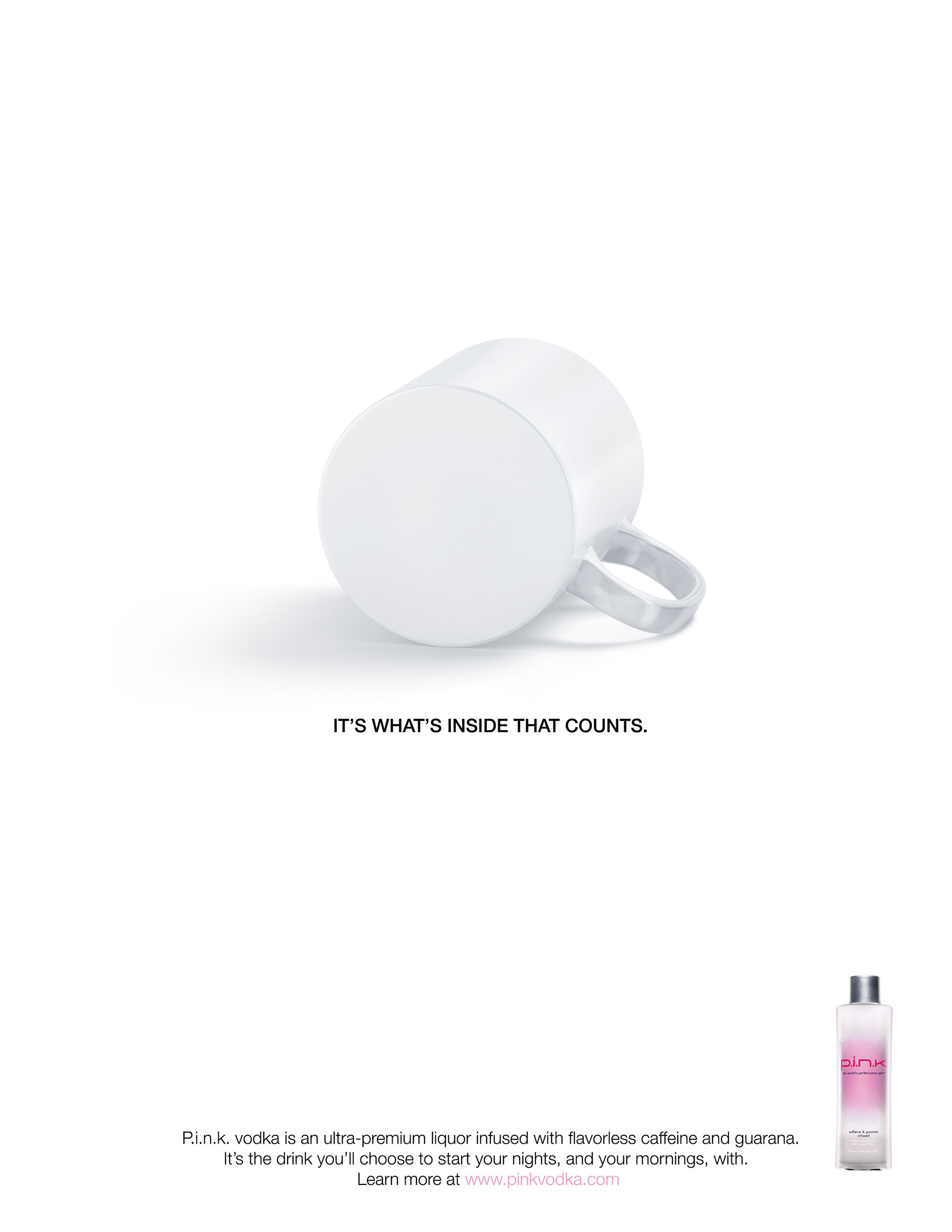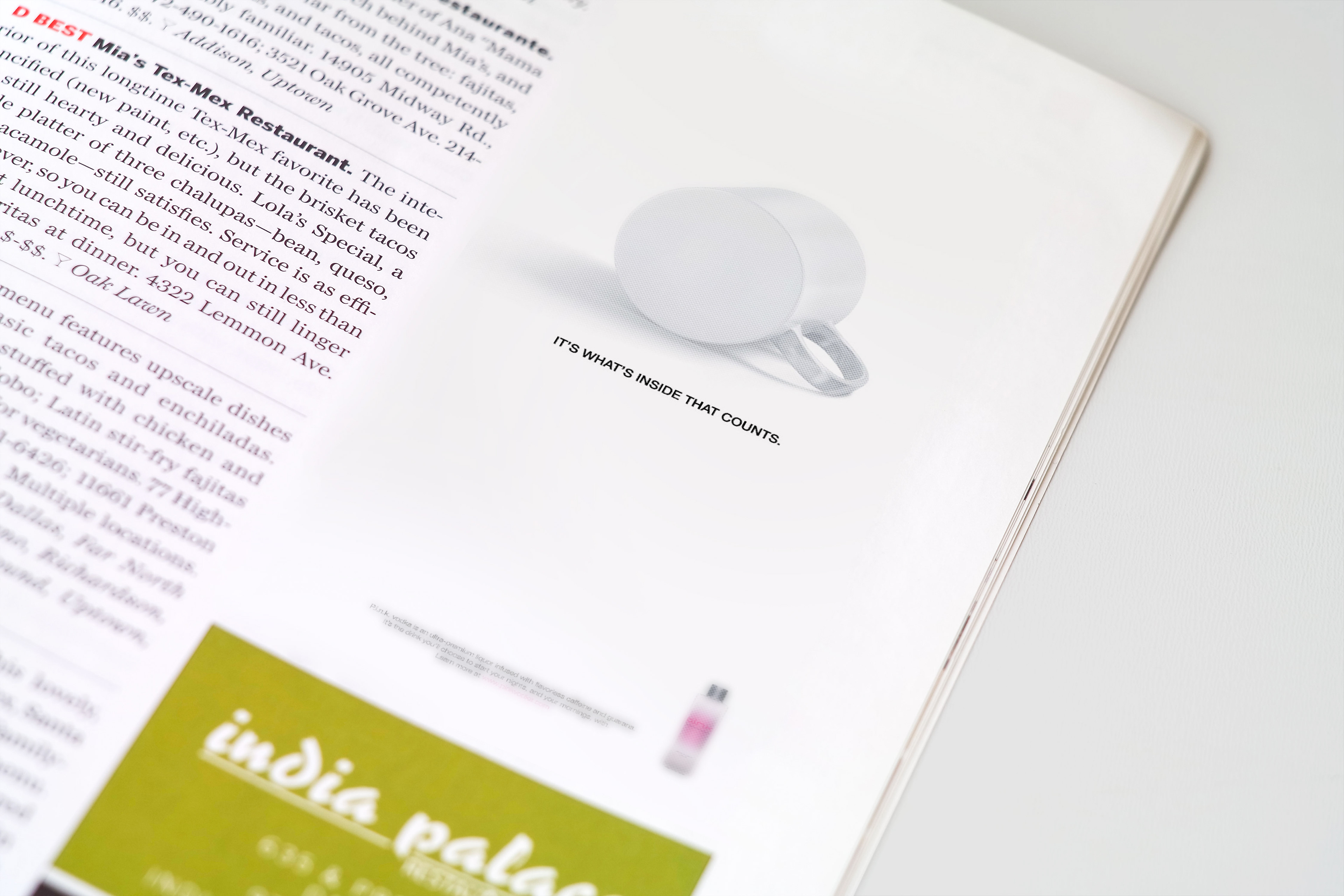 Objective

: p.i.n.k. vodka desired an ad that spoke to its unique selling point of containing flavorless caffeine and guarana.
Concept:

 Caffeine is often the first thing we greet in the morning. How you get is at your discretion. 
​​​​​​​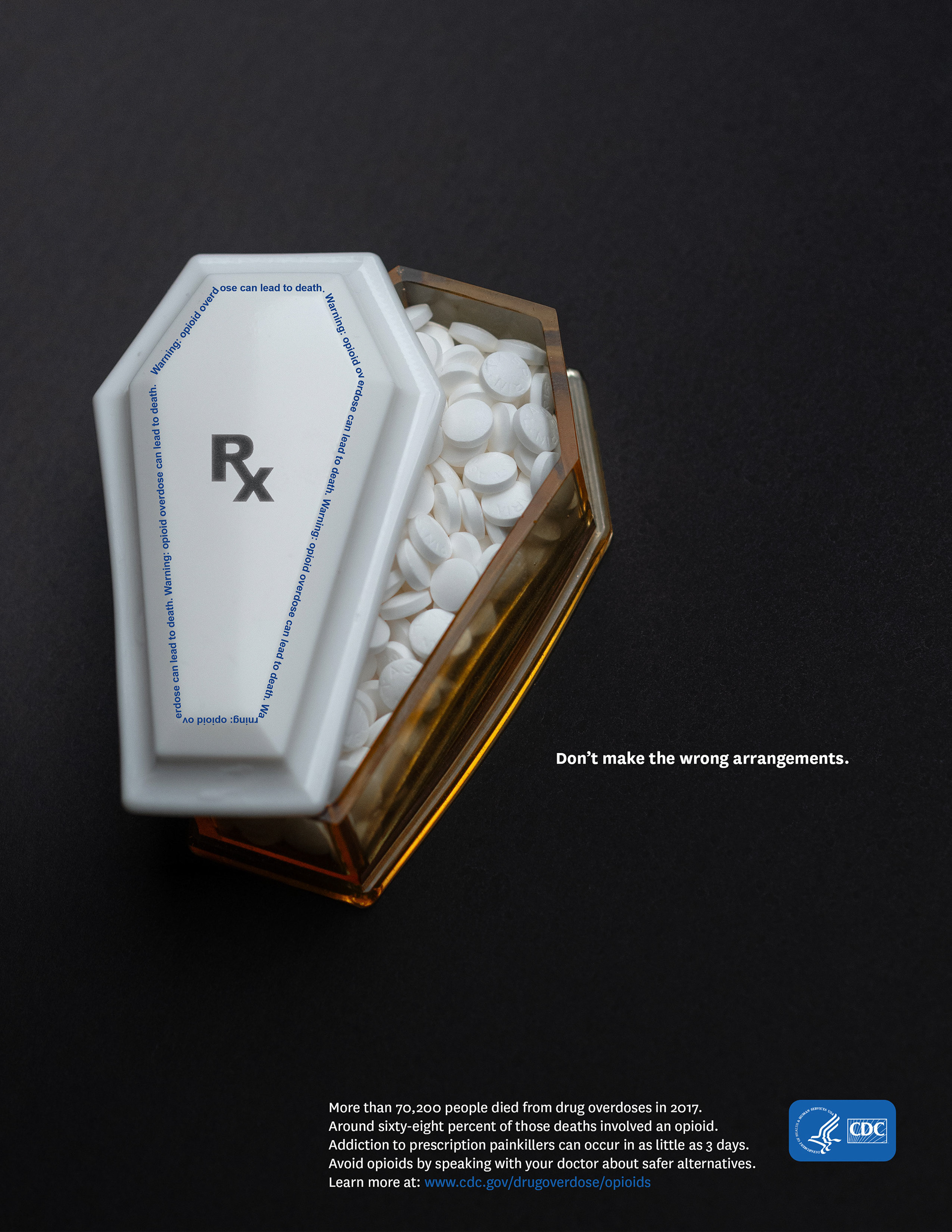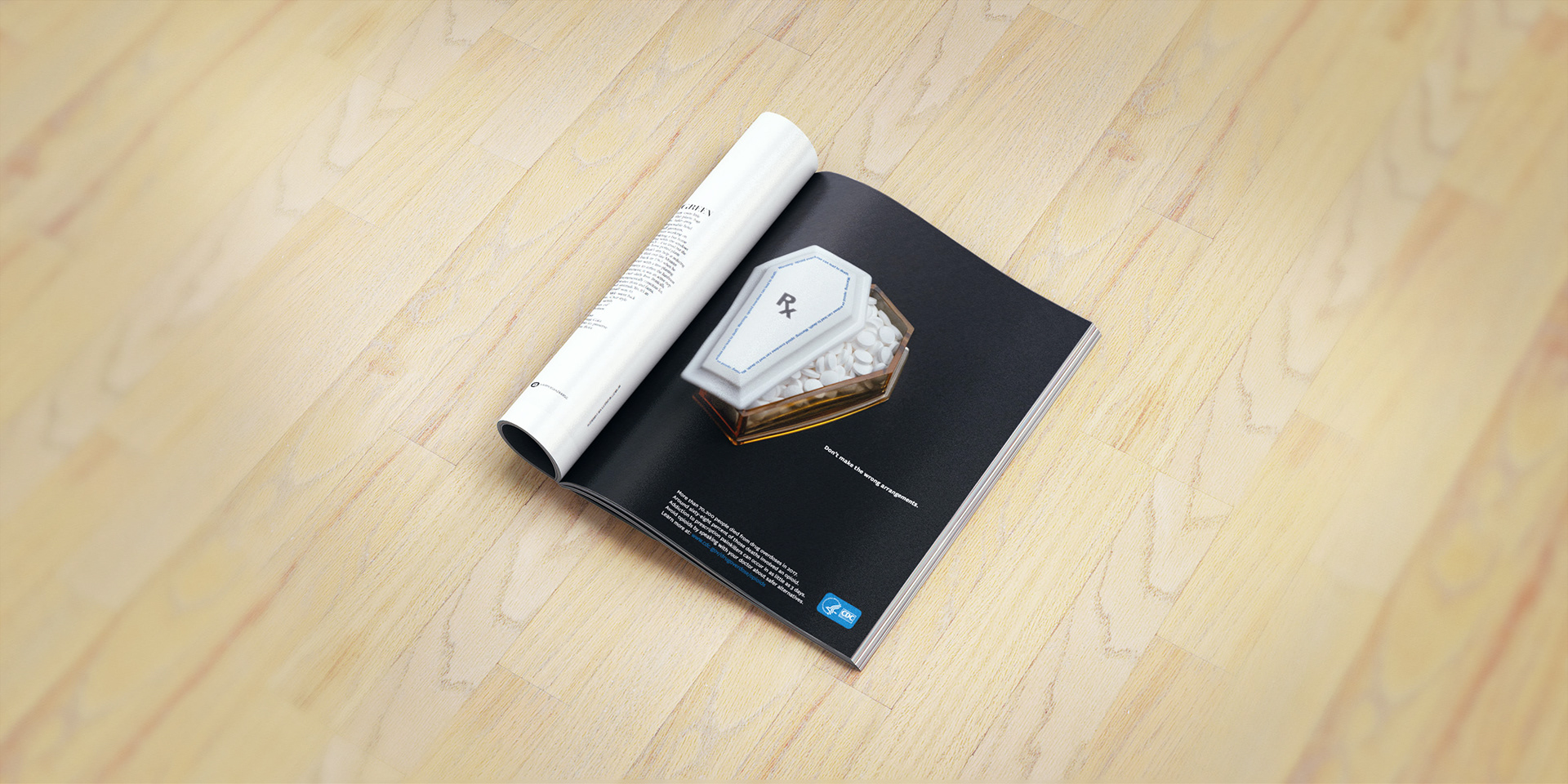 Objective:
Deaths from opioid overdose have quadrupled since 1999, as have the sale of prescription drugs. To combat this, consumers need to be encouraged to push back when they receive a prescription for opioids.
Concept:

For this PSA I wanted to focus on the clear link between death and the use of opioids. To that end, I commissioned, Kelsey Butler to create a resin pill bottle in the form of a coffin.  
​​​​​​​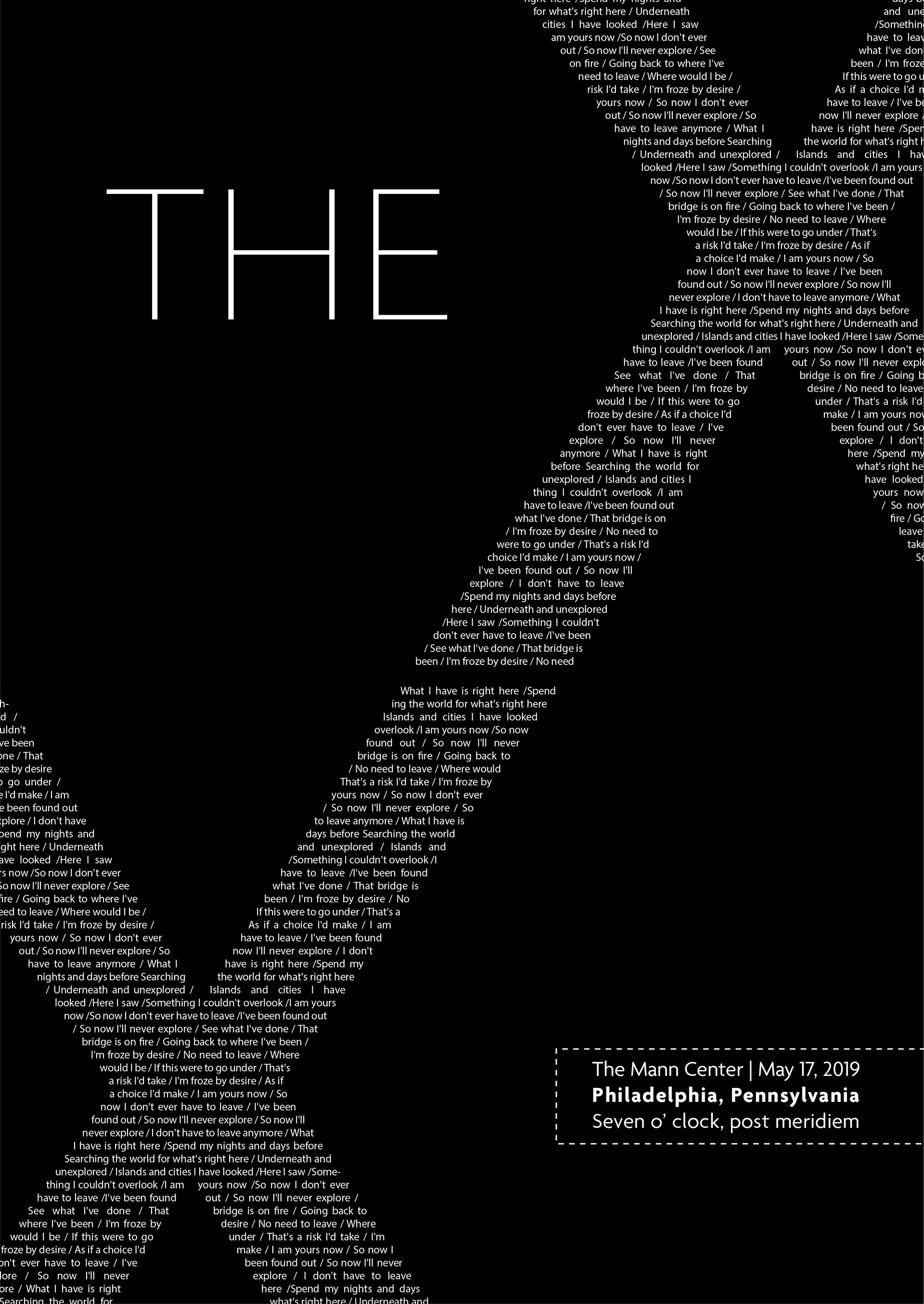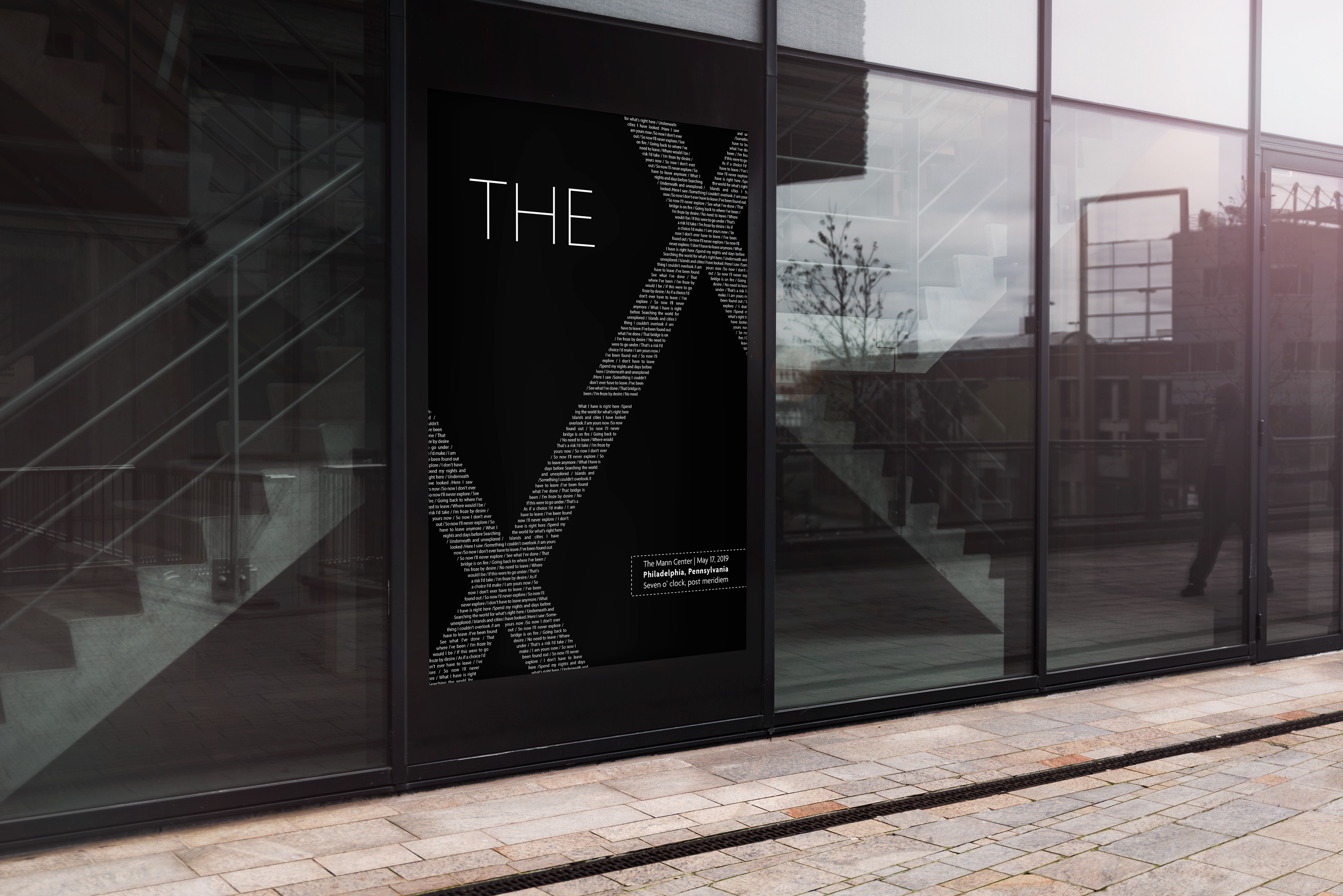 Objective: Create a concert poster.
Concept: Drawing inspiration from The XX's self-titled album, I created a typographic poster composed of lyrics from their song "Islands."